Podcasts are back!!! (but they need your help)
Did you like the podcast and don't know where to find them? it's time to talk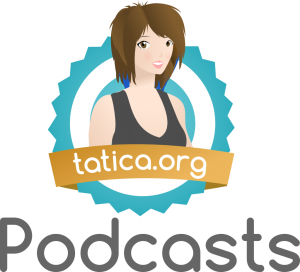 Gimp100Podcast was born as a diary where I placed the stuff I learned. My first podcast was released on May,2010 and it took me 3 years to only make 36 podcasts. Creating a podcast requires planning, editing and publishing.
My first podcasts stopped since the hosting I was using decided that the content wasn't commercial enough, so they deleted it, leaving the podcasts homeless. This service gave a commission per visit which helped to pay the hosting, the web and the coffee to keep my brain active.
After a year of collecting all the deleted podcasts and learning some new tricks for editing, I've decided to start the podcasts again, but this time, much bigger and with your help. Let me make you a proposal … what if we make them together?.
I have placed a form on my website where you can write your ideas for a new podcast. t can be about GIMP, Inkscape, darktable or anything! and there is also a checkbox you can mark in case you have an image you want me to use in my podcasts, the idea is to make a weekly post with your help; but there is a problem … how am I gonna pay the coffee?
With the previous service I didn't have to bother you with donations since visits were monetized. It wasn't millions, to be honest, but it was enough. So, using the crowdfunding idea, let me make you a proposal:
Patreon: This is a subscription service where you decide how much to donate per video. Is like a tip, so there is not an ammount to reach. Just feel free to donate once a dolar or one per video,you decide. This is the: patreon.com/tatica.
Hangouts: Sometimes we want someone who explains us something with a lot of patience, so what better way than a hangout?! For those who donate  35USD a live private hangout will be schedule (2 hours)
Prints: Because there are pictures that deserve to be hang at a wall…. for those who make donations starting at 100usd I will send a framed picture!! You can choose from my gallery or send me an idea for a brand new picture.
Paypal y Flattr: At all my posts you can see the links for paypal and Flattr. With flatter is like small tips,so just hit it!
What matters is to keep creating quality content and the creators don't have to worry about the small things, so they can use their time to just create awesome content; so, do you like the idea?
if you liked it, click the  "I want a podcast" and send me a message!
New podcasts will be out every wednesday, because that's the most boring day and we need to cheer it up with something…
it's a moment to create, share and why not … enjoy. I think it's time for the podcasts to come back , what do you think? would you help me?
This video is in spanish, since that's my native language; however it has english subtitles.
Videos will come in both languages, so don't worry, you will understand them :)
---
Help tatica and donate with paypal!