How to build Online presentations: Services review
Haven't you been wanting to use an easy online tool to create some awesome presentations? Woudln't be cool to share an interactive-online talk with some friends? Those were some of the questions I made myself and after a quick search (and a friend's recommendation) I came across with Slidifier and Slides. Slidifier is a tool for creating simple, informal presentations. You simply write what you want to say and it is "slidified" into a working presentation right in your web browser; while Slides provides a more complete web interface to create them, providing some cool options.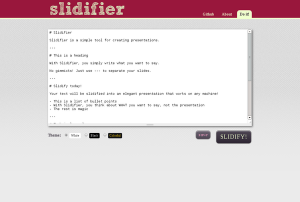 At Slidifier, once you write your presentation in the text box, simply press "Slidify" and your presentation will show. You can navigate back and forth with the arrow keys, or simply press the left mouse button. The escape key will exit the presentation and show the text box again.
Slidifier is developed by Holger Ludvigsen and Espen H. Halvorsen. You can check their project at Github.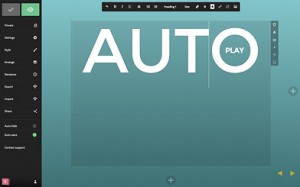 At Slides, there is a really simple interface with a wide variety of themes and transitions to pick from to make sure things look and move the way you want them. You can also use any touch-enabled mobile device as a remote. Slides also has a pro plan, where you mostly pay for storage and downloads; which I don't see bad for someone who creates a lot of presentations; lets say a professor or some media company.
Slides was founded by Hakim El Hattab and Owen Bossola in early 2013. It uses reveal.js, an open source presentation framework that Hakim first released in 2011. You can check their about page at slides.com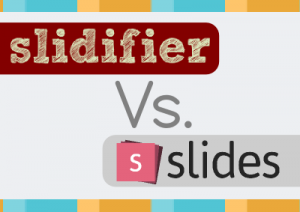 It doesn't matter what do you choose, good thing is that we have options and those can come handy from time to time. Make sure to create beautiful presentations and don't spend too much time thinking on the app to use :)
---
Help tatica and donate with paypal!