GuatePhoto: knowing what's happening in Guatemala
At my first day at Guatemala, I took the chance to attend the last day of GuatePhoto. I attend to the printing workshop gave by Mario Santizo, which was without any doubt, a completely amazing experience.
In my life I had attend to a printing workshp where… they actually print your photos on cotton paper!!! the simple fact of having a specialist for several hours, explaining you the color profiles in your camera, how they match the computer, and how this match the printer was a unique experience.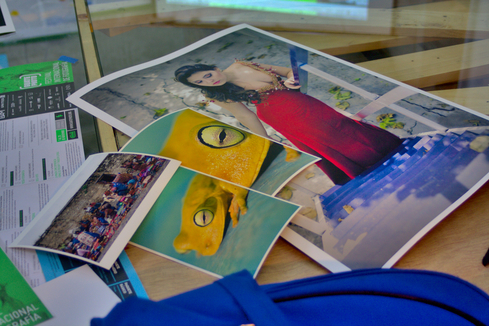 Also, I had the chance to have a group that practically, adopt me. We had lunch at Taco Bell (a cheap option near by) and get back to the workshop for the rest of the day. We ended up taking a group pic, sharing our mails and organizing a meeting for next week. Guatemala people is probably even better than how are described.
GuatePhoto is held in several places at Guatemala, however, I went to La Fototeca (EOG building, Zone 4), which is a fantastic cultural place to develop your senses. If you're only taking a tour, don't forget to step by and drink a coffee at their awesome lobby, decoration wll leave you fascinated.
Tip: To move around a friday through this Zone, I recommend you to take a white taxi without meter, since you can take some traffic and this will make the price go higher. From Zona 4 to Zona 10 it's aproximately 50/60q.
After guatePhoto ended, Richy invited me to Applebee's, a pub located at Zone 10. It has live music, fantastic crew and great nachos with spinach, and this is how we ended our day. Just Before leave the pub, the manager gave me a cute beer glass that now will be a sourvenir from my first day here.
---
Help tatica and donate with paypal!