Documents repo Updated: Since several people usually need documents for the event formalities, I took some time to review all my old folders and updated and uploaded 5 docs that I think can be useful for all.

LUG invitation
Sponsorship request base letter
Press note
Confirmation of participation
Program / Schedule
Artwork repo: Like always, every year I do an art proposal for FLISoL marketing. Every country usually does it's own marketing artwork for FLISoL, however, it all starts with a first artwork. Anyway, the repo is quite small, however, I hope to add more items before Jan.

Poster (Letter size – more to come)
Web banner – square
Letterhead for documents
Badge for attendants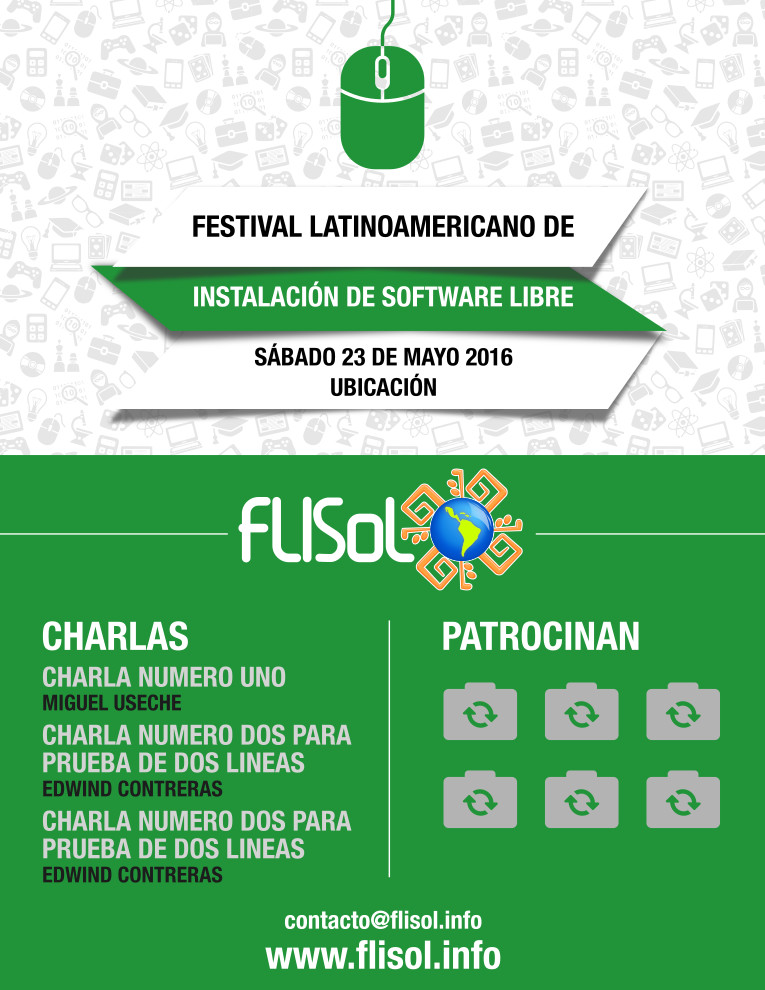 Same way other attendants to the hackfest did different activities testing EventoL and we also took the chance to work on the local LUG website linuxtachira.org.ve (thx skatox!), so it was a really productive day!
If you're interested on follow up any of this projects you can check the main repo at  Github FLISoL-VE. Everyone is invited to contribute.
I must thank those who took a time of their personal time and did the long journey to San Cristóbal (Génesis, Hector, Xombra, David, Quidam), and those local folks who did time to share with us (richzendy, skatox and  jhonpunk), we hope you had a good time and we expect to receive you soon!
---
Help tatica and donate with paypal!