The journey began with our taxi driver picking me at home at 1am. I confess that the wine that my cousin Vero brought the night before didn't help me to have a nice trip with a headache as a companion. The highway was fine, despite the bad signaling that ARC workers usually have when they work at night. Thanks to the timely reflections from Oscar, we did not have a serious accident.
Once I got to Maiquetia, and thanks that I did the web check-in before, it only took me 5min to get my tickets and move into the departure terminal.
Note: Some people think that the Web-CheckIn is when you buy the ticket through the page and isn't that. After purchasing your ticket, at least 24/72 hours before your trip (depending on the airline) enter the website, check the web check-in option, enter your online code and this will show you a menu where you can even choose your seat at the plane. After that, you can print or email your tickets and presto! Once you arrive to the airprt just present your passport at the 1st class or web check-in line and you will be ready to go.
After buy some sourvenirs at Duty Free, which opens at 6am (Pampero rum and El Rey chocolate) I boarded my flight and prepared to begin this journey, which I will tell (as far as possible) every day. if you're thinking on have the same experience, please use some data gathered in here.
A slight delay in Maiquetia due some luggage with problems almost made me lose my connection at Lima/Perú airport, where I took a second flight to San Jose/Costa Rica. I regret that I was unable to buy a Perú souvenir for my fridge and give a short visit to those good friends I've made online (thx to Free Software community) and share a coffee and a snack. Now I have to leave, I'm writing this from my 18k seat at TACA Airlines. *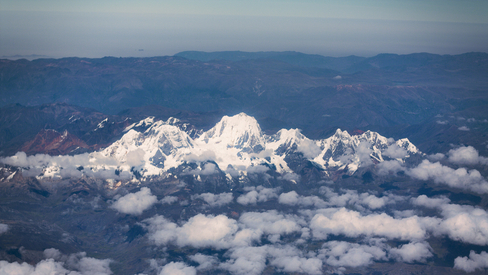 * NOTE : If you have as final destination Costa Rica, you strong> must have the vaccine for yellow fever at least 10 days in advance .
Reading magazines that are placed on airplanes, I saw an advertisement of "application for your phone that you shouldn't lose," named " the drinkulator ", and it lets you know the aproximad number of alcoholic beverages you can consume to achieve the concentration of alcohol in the blood that you are seeking …. honestly?
Now at Costa Rica, and after a new delay at the Perú airport (at least 1 hour inside the plane because great influx of flights), I managed to get some time to connect to this free wifi next to a comfortable place where they have plugs and a humble micro-office. At Costa Rica airport, next to gate 6, there is a shop that gives free coffee samples. If you're short of money, it is a great way to save some bucks and have a coffee to pass the time.
After boarding in perfect time at Costa Rica, arrived to Guatemala at 7:14 pm (1min ahead of time), where Richzendy was waiting for me. A good choice is as always, avoid the airport taxi. In our case, we use the amarilloexpress (yellow cabs , phone 23321515 and 1766) which charge based on time/distance. They are a good option because when you call for one, an automated system tells you the number of cabin that will be waiting for you, so it become a more sophisticated and safe system .
Guatemala received me with a 10C weather, so I would recommend bringing some sweters (which you won't use during the travel, but might be a nice pillow through your flights.) Now I'm at the apartment, and ready to sleep. This is a pic of the sunrise next morning and my panoramic view :D
---
Help tatica and donate with paypal!