Artificial Intelligence for Social Networks
In the information age we live in, social media has become an indispensable tool for communication and marketing. But what happens when it comes to generating quality content efficiently? This is where applications like ChatGPT and MidJourney, and other artificial intelligence tools come into play.
ChatGPT is a natural language generation tool based on OpenAI's Generative Pre-trained Transformer (GPT). It is capable of creating coherent and relevant text on a variety of topics, from news to product descriptions. With ChatGPT, companies can generate quality content for their social media more quickly and efficiently.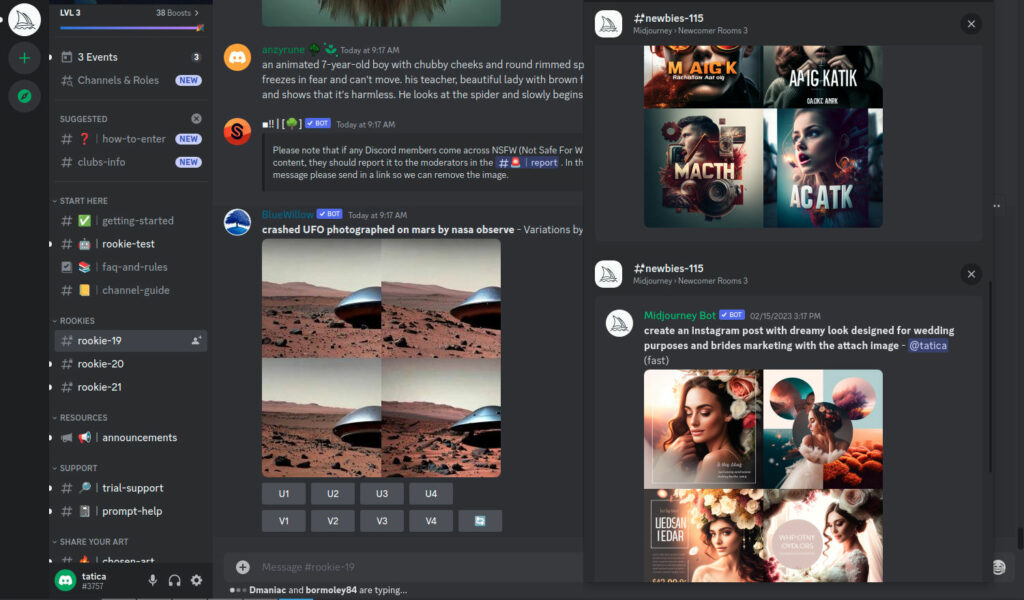 On the other hand, MidJourney is a digital marketing platform that uses artificial intelligence to create quality and personalized content for social media. MidJourney can generate Instagram, Facebook, and Twitter posts, as well as create ads for these platforms. Additionally, it uses machine learning technology to analyze social media data and adjust its approach effectively.
---
But it is not just these two applications that offer social media content generation capabilities. Other artificial intelligence tools include Hootsuite Insights, which can analyze a company's social media posts to generate personalized content, and Lumen5, which uses artificial intelligence to create promotional videos.
Overall, these artificial intelligence tools are changing the way companies generate content for social media. Not only do they allow for greater efficiency and speed, but they also provide the ability to create more personalized and relevant content for customers. While these tools may not completely replace human content creators, they are certainly a valuable tool for any company looking to improve their online presence and stay up-to-date in an ever-changing digital world.
---
Help tatica and donate with paypal!