#TvFriday: Need for Speed
I don't know you folks, but this is a movie i have been waiting for since '98 (Yeah, I started with Hot Pursuit) and since years went by, I started loosing hopes that they took this amazing game to the big screen… well, seems they listen.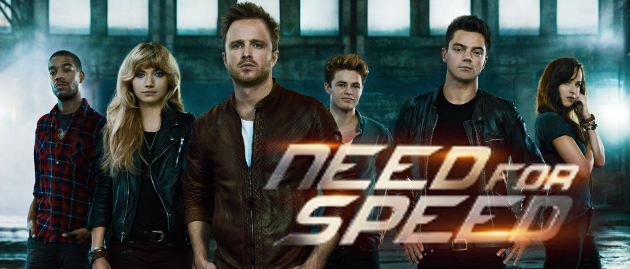 Aaron Paul (Breaking Bad) plays Tobey Marshall who is a mechanic about to loose his repair shop and starts racing to keep it open; after a twist on the plot (quite evident one) the kid ends up in jail, and when he's released under probation, he starts a race to prove his innocence. It's quite similar to Eddie's story at NFS:Underground, so if you already played those games, you already saw part of the plot.
To me, one of the best parts was played by Imogen Poots, who not only add some spice to the movie, but vindicated the "Stupid and sexy blond" part and turn it into a "Crazy, warrior and sexy Blonde", which for woman who defend their rights, will fell identified with the part.
The movie, to be a first one, is not bad, however, I would have loved if they add a bit more to the plot… but the ultra-pro of this movie is that all cars were real, all races were reals and… you don't know if you're playing NFS: Porshe 2000 or NFS: Most Wanted (yeah, I play them all except the first two and the last 3…)
anyway, if you're a fan of the saga, you have to see this movie. It's much better than Fast and Furious (at least to me), even if all plots look a bit alike. Cars are simply awesome and you will recognice some tracks and effects that were used exactly as in the game. A movie full of adrenaline for an audience that has been demanding Live Actions from their favorite games.
To you… which video game would you like to make a movie of?

---
Help tatica and donate with paypal!