Need Icons?OpenClipart & IconFinder
One of the most useful things in the design world are Icons. Either you're designing an app and you need a brand new pack, or you're creating a banner and you want to add some elements that make it stand out.
Truth is that there are a lot of resources where you can find free graphics, and if you need it, graphics that are up to licencing. That's why I will tell you a bit about OpenClipart, a website with thousands of free vector graphics, and IconFinder, a site that allows you to share your icon packs,either free or paid.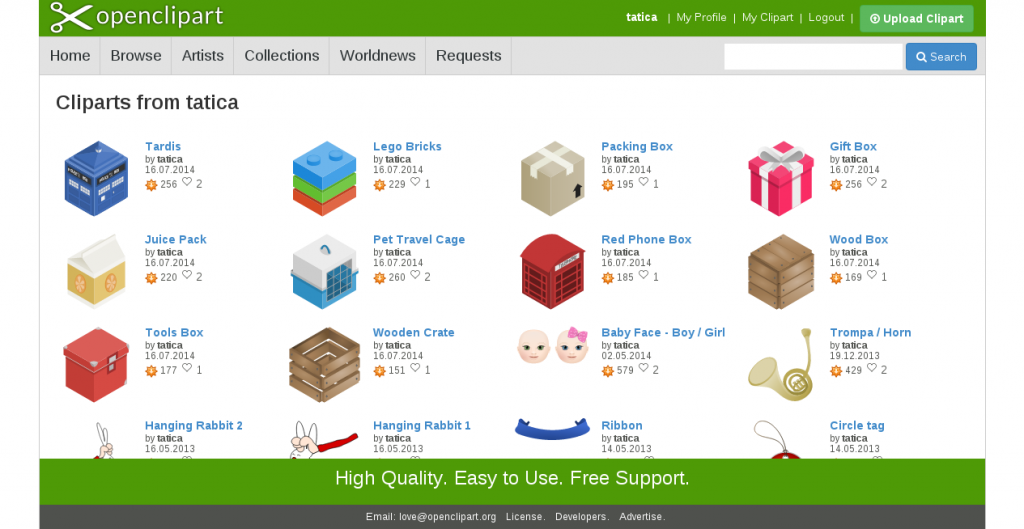 OpenClipart has so far 54282 graphics completely free under a CC0 1.0 licence, which means that the person who associated a work with this deed has dedicated the work to the public domain by waiving all of his or her rights to the work worldwide under copyright law, including all related and neighboring rights, to the extent allowed by law. You can copy, modify, distribute and perform the work, even for commercial purposes, all without asking permission.
They have individual elements, collections and there is even a "request" section where artist can find new ideas. It's a quite nice community, who answer their e-mails almost instantly and that doesn't have a delay to upload anything. Every upload must be exclusively in SVG (Vector).
[su_divider top="no"]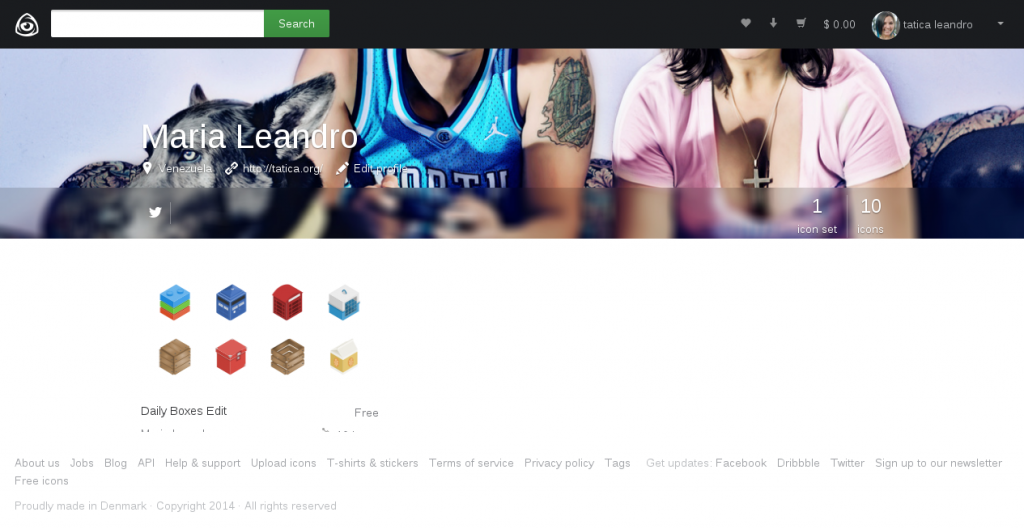 At IconFinder, you can find either individual icons as full packs, however, for those who upload content, it's mandatory to upload full icon packs. Unlike OpenClipart, they allow users to upload content in sv, png and other formats, as long as you respect the sizes they request.
And since not everything in life is free and artist also need to eat, you can choose to make a free upload or charge for your artwork. For example, if you're designing an app for your company, the ideal is to buy an icon pack or request one directly. Their licencing policy grant them full rights over everything that is uploaded to their website; and you have to wait about 3-4 days for your upload to be public.
[su_divider top="no"]
Now you have two options to upload or download icons. If you have already use them, which one do you like the most?
---
Help tatica and donate with paypal!