Tap.pics is online… thx to Uniregistry!
You might have noticed that the url of my personal portfolio has changed from tap.tatica.org to tap.pics; a pretty awesome domain, uh?! And it was thanks to Uniregistry!
Uniregistry is a domain registry service who besides offer the regular ones such as .com .net .org y .info; they also offer the most crazy domains… .tattoo .sexy .link and yes, .pics too! If you have an amazing idea for an incredible domain, this is the place to search for! Since I have been using the hashtag #TapPics, they were kind enough to give me a domain to match my hashtag, which I'm sure will be easier to remember.
Prices start at 9USD per year, which is really reasonable taking under consideration that this are some pretty weird domains. You can see their price list here.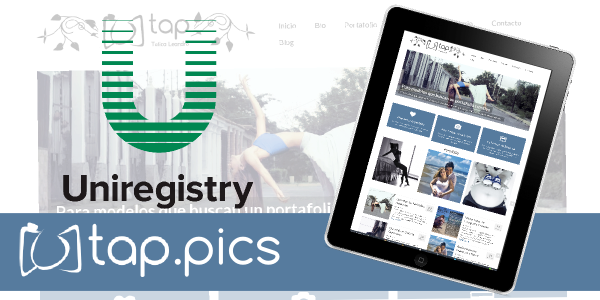 And since tap.pics has a new domain… why not a new style? If you had check my previous website, you might know that I have always liked dark websites, however, and such as I did with this website, i decided to add some clarity, some responsive, some full width images… just to let the images speak for itself.
I hope this new makeover likes you, so as the new layout, showing a more friendly gallery, some post to show you my latest works, also a plugin to schedule your photoshoot… anyway, a brand new style for a brand new domain.
To all of you, who have always been reading what I write and clicking what I share… thank you; this is all for you; thank you for the support through all these years.
---
Help tatica and donate with paypal!