#TvFriday : Defiance & Under the Dome
It's not a secret that I'm addicted to series an movies; not because i spend all day watching tv, but since almost every night i spend about 2 hours watching a show or a movie. In our country (Venezuela) most of the movies arrive late, and series are exclusive for cable tv. Starting from today, every friday I will make an article recommending a serie or a movie to my readers :)
When we lived at Caracas, Richzendy and I didn't had cable tv since it was an unnecesary expense, so we both got used to download every night a serie or a movie. (At Venezuela, national tv is filled with news, novelas and worse stuff…)
Anyway, between those series I would like to make a short review (Without spoilers) of 2 series that i saw last year and that this week will start their second seasons, I'm talking about Defiance and Under the Dome. Hey… this are those kind of series that when you see the first episode it doesn't convince you that much, but when you see the 3rd or so, you realize that you can't stop seeing it… so don't get bored at the first episode… (specially Defiance, since first episode is super long, about 1:20min)
---
Defiance
Defiance is an American science fiction that also has an online video game called Defiance MMOG related with the serie and using the characters and species to interact.
The story begins in the year 2046 over the partially re-built ruins of St. Louis, where humans and several extraterrestrial races coexist. Aliens have radically transformed earth with terraformed, and now looks completely different. Main species are Irathients, indogenes, Voltan, among others.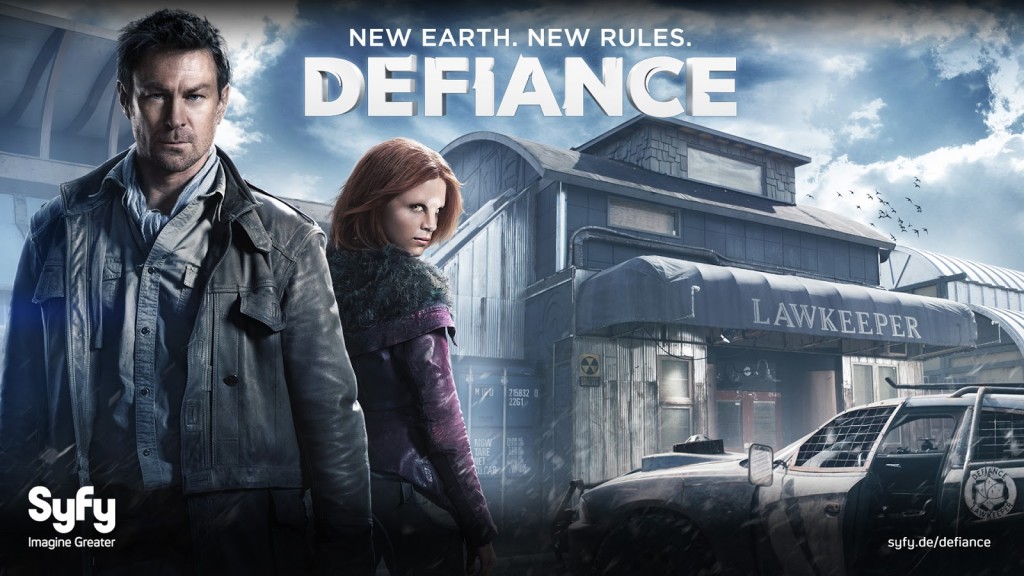 ---
Under the Dome
This serie will make some remember the simpsons movie, and is not because they copied themselves, but because both are based on the same Stephen King's book with the same name.
On this serie, citizens from Chester's Mill at Maine (Oh you, Stephen… every bad thing has to happen where you live) get isolated from the outside world when an invisible dome falls from the sky. Since the days pass by, panic starts among citizens, some of them will take advantage of it for personal purposes, while others will try to seek order and a way to escape. It has a bit of drama, passion and why not… some psychopaths!.
---
Help tatica and donate with paypal!