Flock Monsters!!!
During flock, Ryan gave an awesome Inkscape workshop where we had a lot of fun. He show us how to create an SVG monster step by step, and even those that had never used inkscape before, managed to draw.
Paul and Adam send me their monsters, so I decided to put them together with mine and make a silly wallpaper… just for the fun! Once again, thank you so much Ryan for the fun :D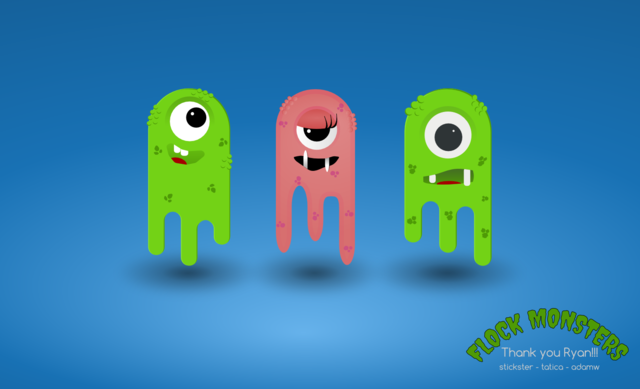 ---
Help tatica and donate with paypal!