Buying tickets, an odyssey.
Buy a ticket at Venezuela is easier than it seems… or that's what they tell you. if you are willing to pay an extra-tip everything is easy, however, if you're one of those that like the regular-process like me… you will have problems.

Copa has been my worst experience. After waste all my phone minutes with what was suposed to be a first class service, I ended up placing a complain to the office, since they decided not to sell me a ticket if i didn't had an online reserve (I didn't had internet that day so…) and the cmplain was placed by the call-center itself since this was ilegal. After a quick check, i saw that Taca/Avianca offices were near me so I went there, having the awesome surprise that service was great, office was fast… and was 10% cheaper, even if i had more landovers.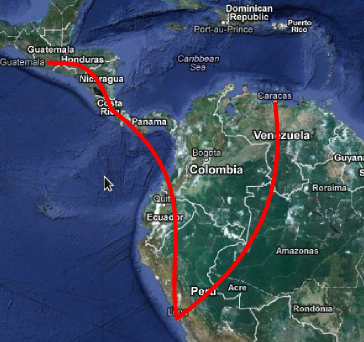 If you're thinking on buy a ticket, I recommend you to check despegar.com and kayak.com "only as references" and then, buy your tickets directly at the airlines offices that you have select as favs. Yes, the process will be a bit longer, but if you're looking for some cheaper options, use this services to know which airlines offer you the best prices and avoid the fee pay that this sites take.
---
Help tatica and donate with paypal!