Hangout: Fotografía con Software Libre
Ayer jueves realizamos el segundo hangout y esta vez el tema fue fotografía con software libre. Mostramos Darktable y Gimp y algunos truquillos con inkscape que sé que les encantaran.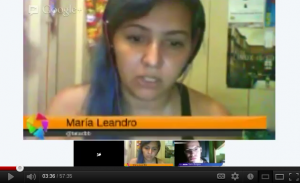 No importa que camara tengas, incluso si es solo la de tu celular. Que esperas para ver el hangout y aprender un poquito más sobre este mundo que muchas personas piensan complicado como lo es la fotografía?
URL: http://youtu.be/Yrv_l0sNElQ
No olvides comentar con tus ideas para el próximo hangout el jueves, a las 8pm VET.
---
Help tatica and donate with paypal!