LGW: Win a book in a photography contest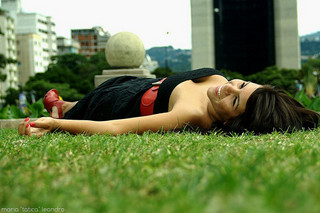 Summer holidays are a great time to catch up on reading photography books and trying new ideas.
LGW
aims to help you there with a new contest.
That's right, we are announcing the first LGW contest: submit a cool photography tutorial and win a great book.
===== The prizes =====
This time for prizes we picked two awesome books that focus on developing kickass photography skills rather than train a GIMP or Photoshop user.

Sketching Light: An Illustrated Tour of the Possibilities of Flash, Joe McNally
Following up on the great success of "The Moment It Clicks and The Hot Shoe Diaries: Big Light from Small Flashes", legendary magazine photographer Joe McNally takes us on another memorable ride with Sketching Light, another trip into the land of light—but this time running the gamut from small flash to big flash, and everywhere in between.
He tells readers what works and what doesn't via his let's-see-what-happens approach, he shows how he sets up his shots with plentiful sketches and behind-the-scenes production shots, and he does it all with the intelligence, clarity, and wisdom that can only come from shooting in the field for 30 years for the likes of National Geographic, Time, Life, and Sports Illustrated—not to mention the wit and humor of a clearly warped (if gifted) mind.

Photographically Speaking: A Deeper Look at Creating Stronger Images, David duChemin
"Photographically Speaking" is about learning photography's visual language to better speak to why and how a photograph succeeds, and in turn to consciously use that visual language in the creation of our own photographs, making us stronger photographers who are able to fully express and communicate our vision.
By breaking up the visual language into two main components — "elements" make up its vocabulary, and "decisions" are its grammar — David duChemin transforms what has traditionally been esoteric and difficult subject matter into an accessible and practical discussion that photographers can immediately use to improve their craft.
===== The rules =====
Pick one photography trick you've discovered and submit a short entry for our tips and tricks section. It could be a useful hint on panorama photography, an interesting studio lighting setup with an example of the outcome, a short guide how to take pictures of the night sky… This is entirely up to you. Show us how creative you are :)
Here are the essential rules:
Only one tutorial is allowed per person, but you are free to send two updates till the end of the submisison period.
The text should focus on a technique that you either developed or learned and improved.
The text should be previously unpublished.
You are free to use any file format you like for the text as long as images are provided separately.
Images should be cropped to 580px width.
All images should have your copyright.
If you submit diagrams and suchlike, please provide source files (SVG, AI, etc.).
We will judge quality, not quantity. Sending a book-sized tutorial doesn't win the contest, sending a tips'n'tricks-sized tutorial doesn't lose it. Make sure the idea is clear, the text is easy to follow and gets to the point, and illustrations support the explained technique.
It's OK to mention some postprocessing, but for this particular contest it shouldn't be the focus of the tutorial. In that case we ask you to refer to free software such as Hugin, Luminance HDR, GIMP etc. or use common software terminology and explain the principle. This is to make the technique easily reproducible.
Please send all submissions to [email protected]. Feel free to either attach files or keep your files in a public dropbox folder and link to them. You can also use services such as minus.com and imgur.com for storing pictures.
Submissions close on July 22. We'll announce the winners on July 24 and publish the winning entries next.
===== The jury =====

María "Tatica" Leandro
is a talented freelance graphic designer and photographer working in Fedora design team. You can browse her
Flickr
stream here.

Mark Probst
has an established reputation as a studio and street photographer. He's also known as creator of the
Mathmap
plug-in for GIMP. You can browse his
Flickr
stream here.

Alexandre Prokoudine
. Founder of
Libre Graphics World
.
=== Copyright policy and submissions publishing ===
All content on this website is available under terms of the Creative Commons by Atribution Share-Alike 3.0 Unported license. By submitting your tutorial to the contest you agree to license it under the same terms. This doesn't apply to your original (e.g. RAW) files used for creating tutorial illustrations, unless you choose otherwise.
We will not publish submitted tutorials that haven't won unless you explicitly allow us to do so. If you do allow us to publish your tutorial, we will be glad to feature it as a guest blog post, which means we link back to your blog or online portfolio.
---
Help tatica and donate with paypal!