FUDcon Blacksburg Day3: Final sessions… goodbye!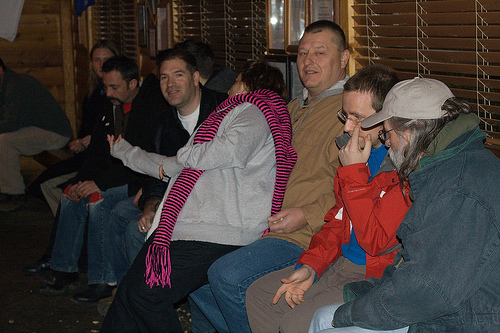 The final day has come and everyone now has a pretty good idea on what to do, new goals or this new release and year, and had the chance to fix and change things in each of the teams that came.
This morning I work with the Insight group in order to set up all the ideas we had for the Calendar, and I must say that is gonna be an awesome project. Each one has his task asigned so, if you're reading this and you're a Drupal enthusiast let me know so you can join us. Is not requiered to have a huge amount of time availave, however, we do need a lot of commitment. We will take care of make you love this project.
After a quick lunch we started the board meeting, a long one but actually, as contributor and non-board member, is actually nice to see board members deal with things that don't get to us because they sorta *protect us*.
During this I started the official wiki page for FUDCon LATAM 2012 which will be held in Venezuela from June 28 to 30. You can check it here: (english / spanish versions available):
https://fedoraproject.org/wiki/FUDCon:Margarita2012
There are some details that need to be added, and will be once I get again to Venezuela. If you want to attend, have any question, contribution or idea, feel free to contact me. My personal user info is: http://fedoraproject.org/wiki/User:Tatica
FUDcon is over – now I'm back at home and need to thank to everyone who help me and encourage me to keep on this. Ben and the battleaxe, you're the best host and almost parents i had outside Venezuela. Jared and Caleb, thx for help me with my awful english being the "Google Translator" and give me a ride (and share some photo tips with Russell and Sparks!), ke4qqq who I finally meet after 4 years and my daily friends who I always chat with and I had the oportunity to meet, Sonar_BOTH :), markdude, herlo, lucas, Peter, Dennis, Toshio and if i keep with this list… I won't end today.
Thank you everyone, till June!
You can see all of my pics in this link : http://www.flickr.com/photos/tatadbb/sets/72157628862938101/ or you can see the general pool in here: http://www.flickr.com/groups/fudcon_blacksburg_2012/pool/
NOTE: Yes…. I know that if I don't post this photo you will…
---
Help tatica and donate with paypal!